Yante Debuts at "2021 China International Corrugated Exhibition"
07-01-2022
During July 14-17, 2021, the 2021 China International Corrugated Exhibition hosted by Reed Exhibitions will be held at the Shanghai New International Expo Center. More than 1,300 companies gathered together to participate in the grand event with their own unique skills. On the first day of the exhibition, the Shanghai New International Expo Center was very lively, and printing and packaging practitioners from all over the country came to attend the conference.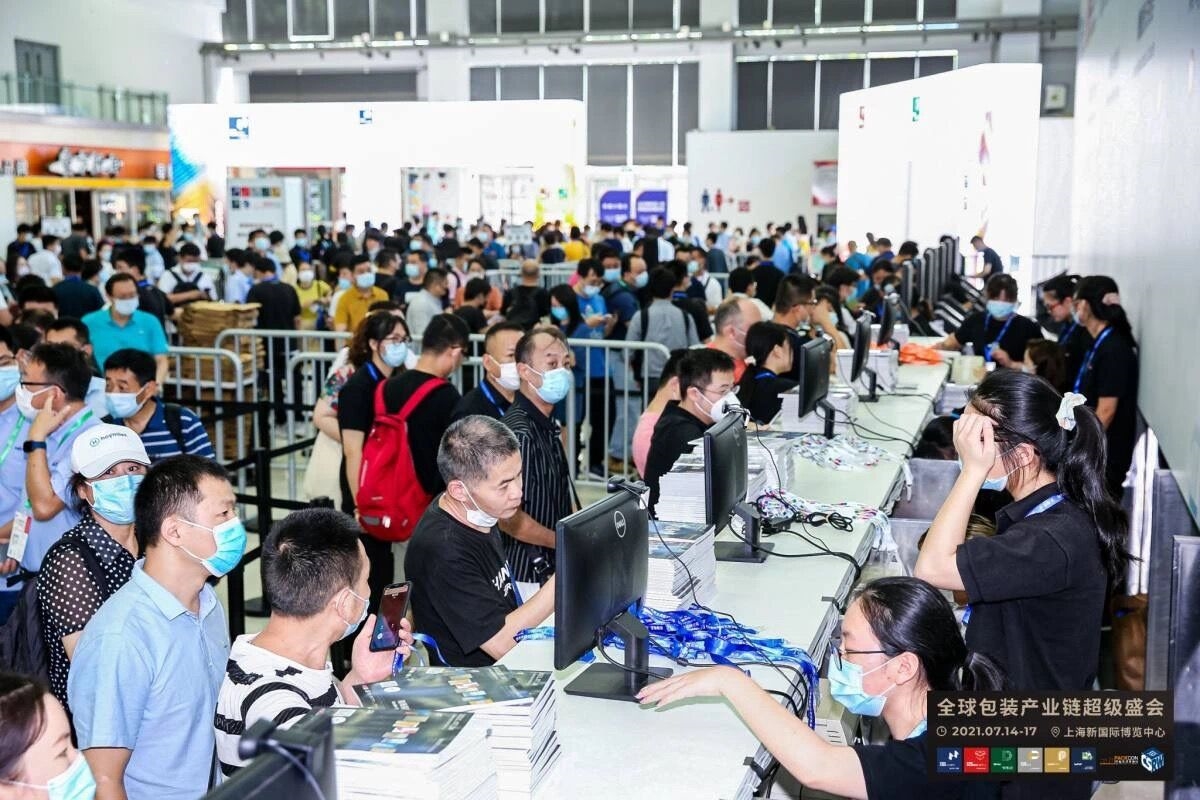 The unique positioning of the exhibition has made the China International Corrugated Exhibition a great success, attracting many big names in the corrugated industry and the new generation darlings with themax potential. For Yante, being invited to participate in the China International Corrugated Exhibition is an opportunity as well as a challenge.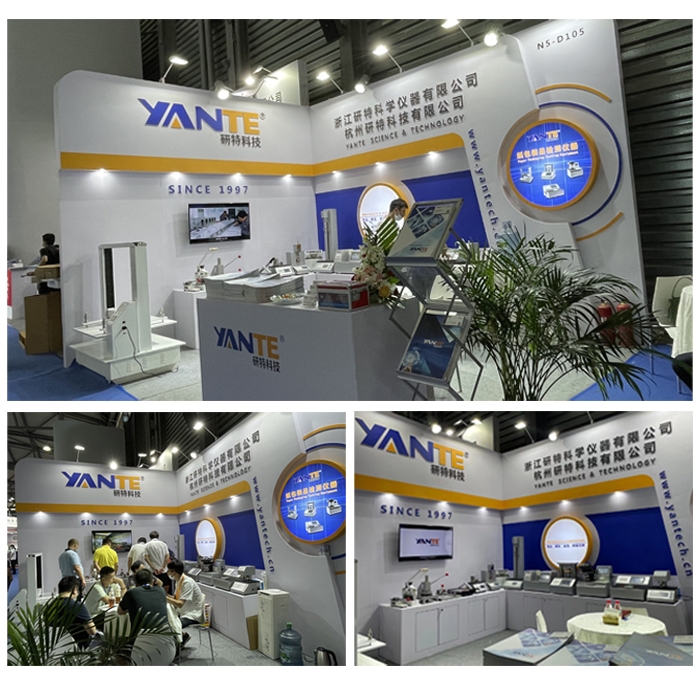 The booth design with blue and white as the main keynote is simple and elegant; the rich and diversified products and solutions demonstrate the company's strong comprehensive strength; the warm and thoughtful reception and explanation make people feel like spring breeze. The booth of Yante Technology attracted a large number of professional visitors to visit, consult and negotiate cooperation.
A series of exhibits brought by Yante has not unexpectedly attracted the attention of the visiting audience. Including carton compression tester, cardboard burst tester and other masterpieces. Good news on the scene continues. A packaging company in Shanghai has reached a cooperation agreement with our company on instruments such as bursting tester and carton compression tester.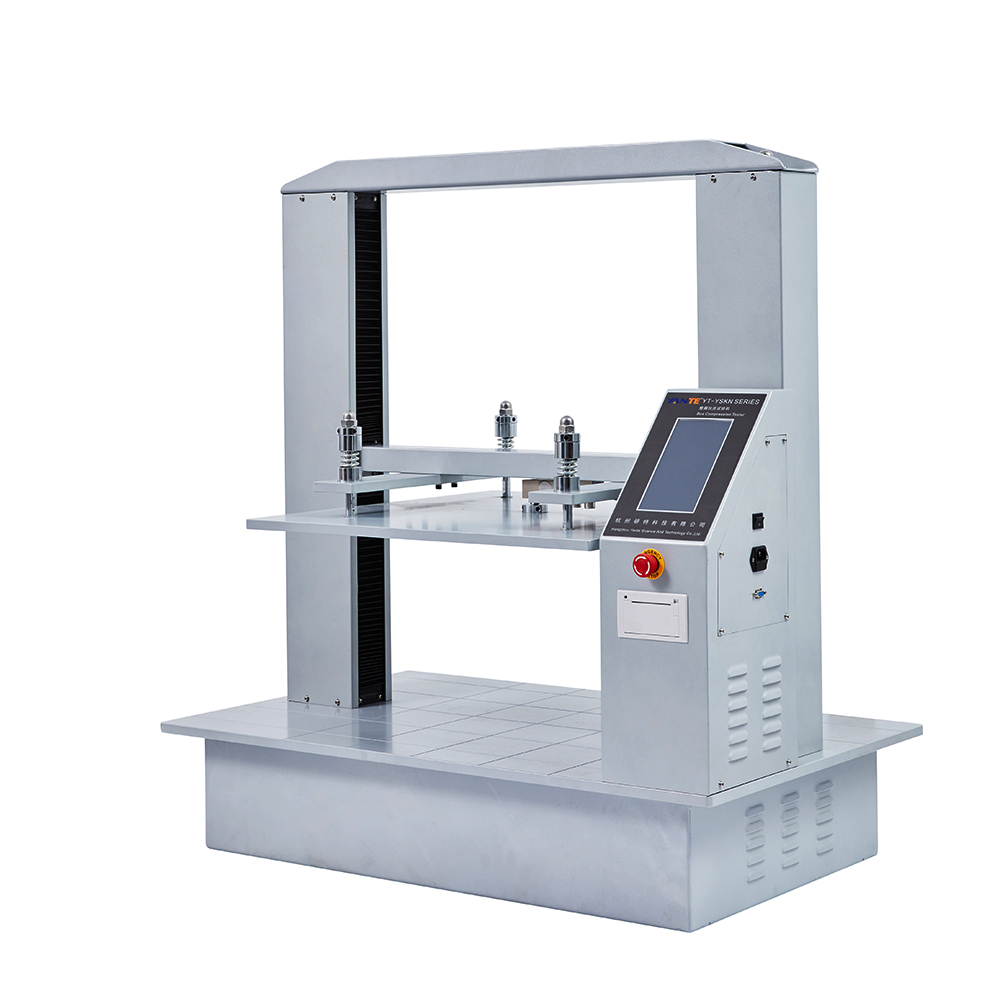 The "big guy" of the carton compression testing machine is quite eye-catching on the booth of Yante. From time to time, you can see the staff of Yante make detailed introductions to the onlookers of cooperation intentions. This carton compression tester is professionally used to test the compression performance of cartons, and is suitable for compression testing of corrugated boxes, honeycomb boxes and other packaging boxes. The product has stable performance and convenient operation, which has been recognized by many users.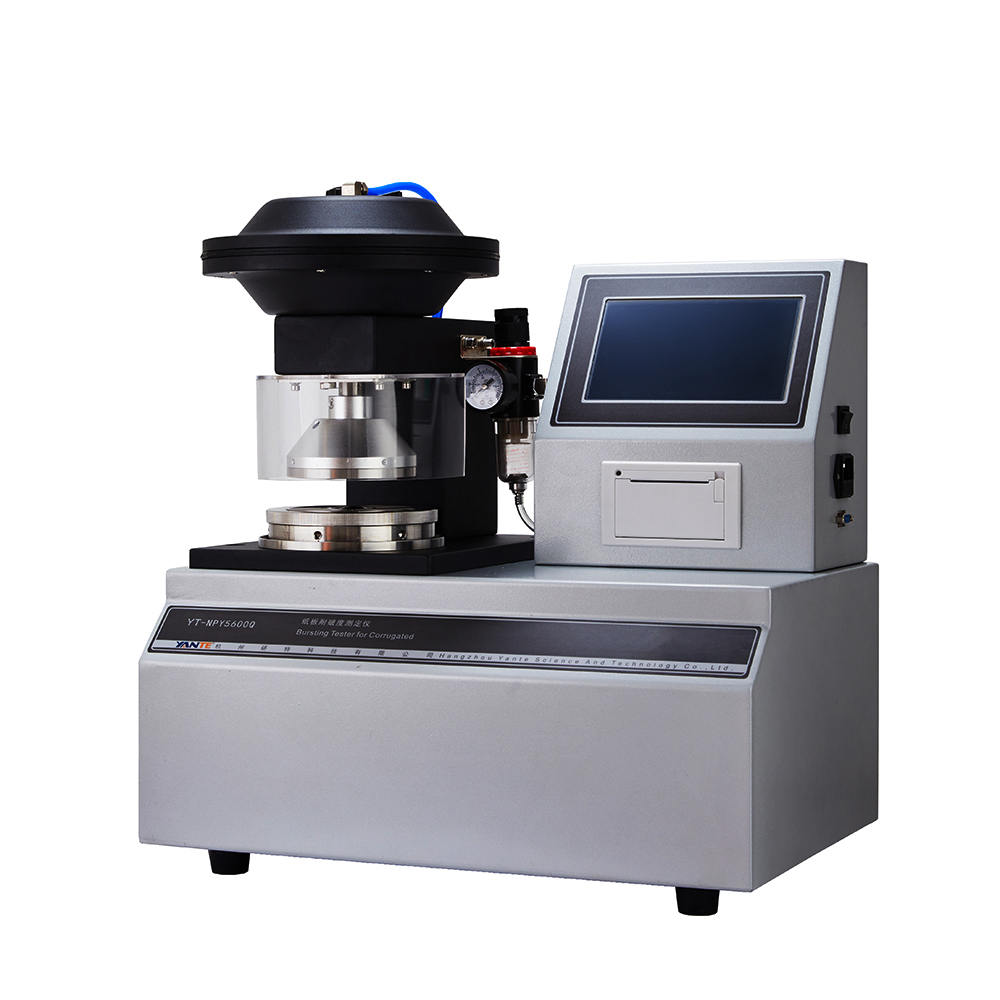 Another masterpiece of research, "Paperboard Burst Tester" is a basic instrument for professionally testing the burst strength of cardboard; simple operation, reliable performance, advanced technology; widely used in corrugated cardboard, cartons, paper trays and other paper materials Detection.
During the exhibition, there was an endless stream of visitors in front of the booth. With its strong scientific research and innovation capabilities and rich market experience, Yante's products have always been favored.
Yante has worked hard for more than ten years, creating high-quality products with ingenuity, which fits perfectly with the theme of this exhibition. The successfully developed various corrugated testing instruments have gained more and more praise and recognition.
In the future, Yante said that it is beyond doubt that we will promote the strengths of scientific research and innovation and intensive cultivation of intelligent manufacturing. Improve quality, strengthen quality, shape the brand, strictly control products with high standards, and based on its own technical advantages, inject new momentum into the corrugated inspection industry.
Hangzhou Yante Science And Technology Co.,Ltd. is a national high-tech enterprise affiliated to Yuhang District, Hangzhou, Zhejiang, China. It is mainly engaged in the research and development of various experimental intelligent detection and analysis and automatic control equipment in the packaging, paper, printing, textile, cigarette, medical auxiliary, chemical and other industries , Production, sales and service, especially in the field of optical spectrophotometry with the world's advanced technology. The main products are spectral spectrophotometer, whiteness and color tester, whiteness tester, crush tester, carton compression tester, vertical computer tensile tester, bursting tester for paper etc.