Vertical Paper Tensile Strength Tester
Vertical Paper Tensile Strength Tester
Vertical Tensile Tester Cooperate with computer software for communication (purchased separately).Vertical Tensile Tester is used in papermaking, plastic film, chemical fiber, aluminum foil production and other industries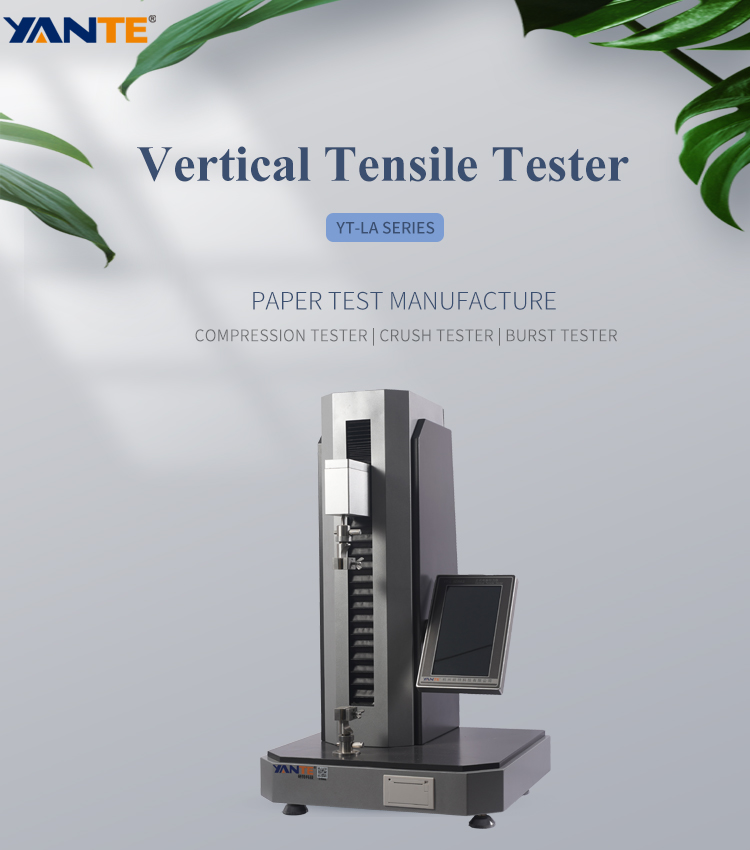 Product Introduction
Vertical Tensile Tester is used in papermaking, plastic film, chemical fiber, aluminum foil production and other industries and other production and commodity inspection departments that need to determine the tensile strength of objects.
Product Function
Ø Measure tensile and tensile strength
Ø Vertical Tensile Tester measuring elongation, breaking length, tensile energy absorption, tensile index, tensile energy absorption index, elastic modulus
Ø Measure the peel strength of adhesive tape
Prouduct Feature
Ø Vertical Tensile Tester have Closed-loop servo stepping motor, ball screw and three guide shafts provide stable and accurate transmission.
Ø A 10-inch color LCD touch screen is used to display the stretching curve in real time.
Ø The ARM processor and 24-bit analog-to-digital converter improve the response speed of the instrument and ensure the real-time performance of the measurement.
Ø Sudden power failure data storage function, data before power failure after power-on is retained and testing can be continued.
Ø Features of automatic reset, data memory, overload protection and fault self-diagnosis.
Ø Cooperate with computer software for communication (purchased separately).
Application Range
Ø Paper, cardboard; aluminum foil, aluminum-plastic tape;
Ø Plastic film and other non-metallic materials.
Ø Non-woven fabric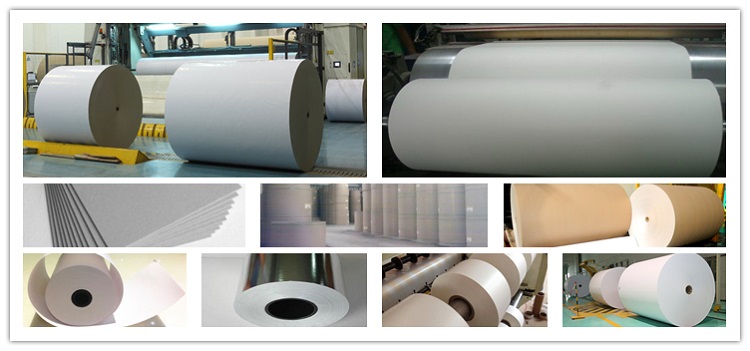 Supporting Accessories And Consumer
| | | | | | |
| --- | --- | --- | --- | --- | --- |
| No. | Accessory name | Model | Picture | Standard | Optional |
| 1 | Standard Distance Cutter | YT-Q15 | | | √ |
| 2 | Punch Standard Distance Cutter | YT-CQ15 | | | √ |
| 3 | Adjustable Paper Cutter | YT-TJD300 | | | √ |
Executive Standard
X GB/T 12914,GB/T 2792,GB/T 24218.3,GB/T 1040,TAPPI T 494
Technical Parameters
| | | |
| --- | --- | --- |
| No. | Parameter item | Technical index |
| 1 | Power Supply | AC(100~240)V,(50/60)Hz 100W |
| 2 | Working Environment | Temperature(10~35)℃, Humidity≤ 85% |
| 3 | Display | 10 inch color touch screen |
| 4 | Measuring range | (0.15~30)N /(1~300)N /(3~1000)N |
| 5 | Display resolution | 0.001N(L30A) / 0.01N(L300A) / 0.01N(L1000A) |
| 6 | Indication error | ±0.5%(Range5%~100%) |
| 7 | Work stroke | 350mm / 900mm(customize) |
| 8 | Sample width | 15mm(25mm,50mmOptional) |
| 9 | Stretching speed | (1~500)mm/min(Can be adjusted arbitrarily) |
| 10 | Print | Built-in thermal printer |
| 11 | Communication Interface | RS232(Default) (USB, WIFI optional) |
| 12 | Dimension | 550 ×530 ×900 mm |
| 13 | Net Weight | 95kg around |